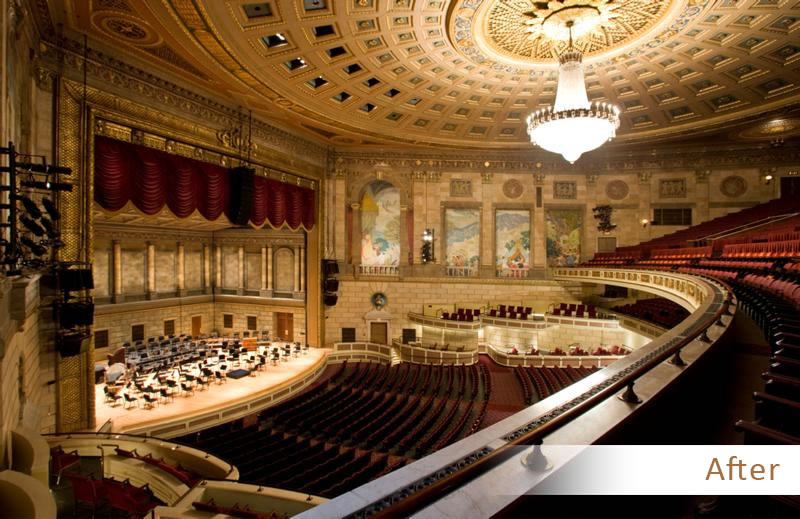 Some of the most important new developments in electro-acoustic design are coming from Akustiks partner Anthony Nittoli and associate Sam Brandt. With their hands-on experience in live concert mixing and recording engineering, along with more than 20 years working on the design and installation of sound and technical communication systems, Nittoli and Brandt understand the needs of their clients and are able to help shape the products that manufacturers are bringing to market to better suit their need. While their varied work experience allows them to design systems that are both functional and easy to maintain from an operator's perspective, it is also invaluable to manufacturers, who rely on them for a reality check when developing new electro-acoustic technology.
"Manufacturers often get out of touch with the needs of end users," says Nittoli. "We can help guide manufacturers using our own approach to electro-acoustic design, so that they can develop better products. We need devices that integrate into architecture, to satisfy the architect. We make sure that the devices are integrated into the space so they're not only visually pleasing, but also easy to operate. Manufacturers really welcome this working relationship because it helps them to bring products to market that are useful. We find them very willing to listen to our comments."
Akustiks also takes an active role in developing new products as well as custom versions of existing products. This places the firm at the forefront of technical development. Such an approach not only enables Akustiks to ensure that future products fit hand-in-glove with a client's needs, it also allows Akustiks to shape these systems to better meet the demands of the performance venues and the people who operate these systems. Over the past two years Akustiks has also reinvented the technical communications systems for the performing arts projects it is now designing. This new sound technology is revolutionary in several important ways. Imagine being able to control every element in a facility's electro-acoustic universe—speakers, microphones, public address systems, intercoms, assistive listening devices, paging systems—from a single, central source; a fully integrated technology that can be modified and manipulated remotely. Akustiks has taken existing broadcast technology and adapted it for the performing arts world. The system relies on digital technology instead of analog technology. This means that the system remains under the control of the acoustical engineer and the client. It can be addressed remotely and it can constantly change according to the environment it is used in.
TYPICAL SOUND SYSTEM PROJECTS
The Showroom; Planet Hollywood, Las Vegas, Nevada  | The New Yorker Theatre; Toronto, Canada | The Boyd Theatre; Philadelphia, PA | Cleveland Institute of Music; Cleveland, OH | Plaza Performing Arts Center; El Paso, TX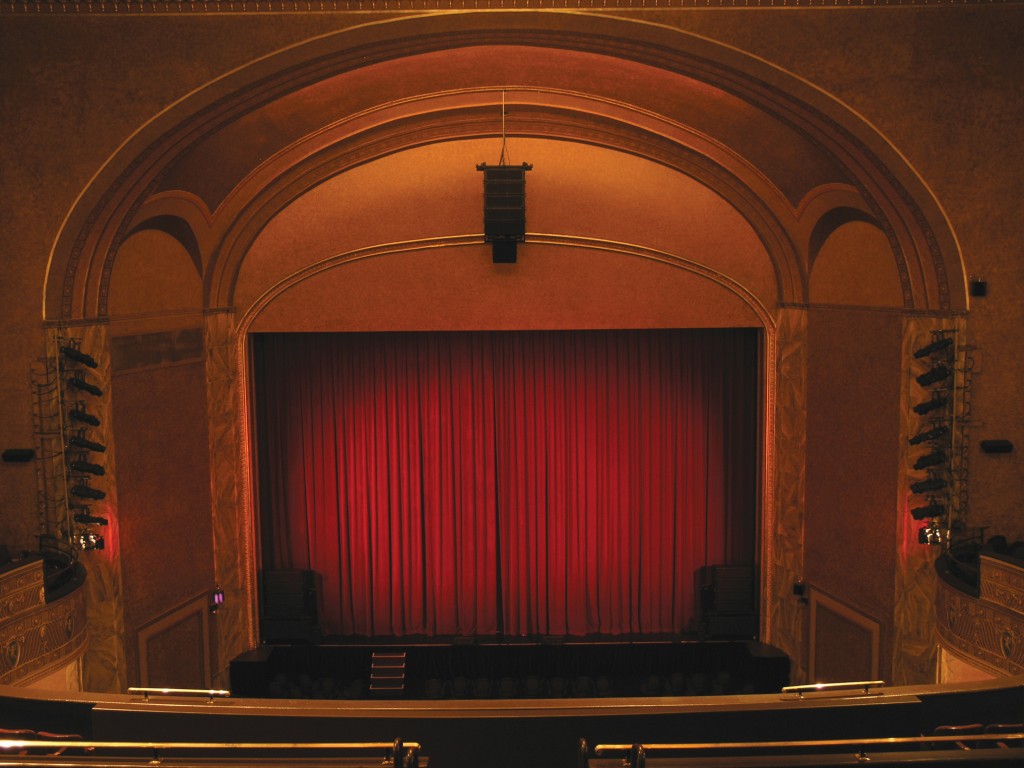 "With this new technology, you don't get locked into a hardware system that can't be updated," explains Nittoli. "It is the single-most flexible system available today that can meet the new demands for years to come." In a way, the new technology is simpler in that it is more holistic, with fewer moving parts that can cause headaches for the operators. Perhaps most significant of all, it doesn't need a computer to run. The workhorse of this system is sophisticated software, but it isn't dependent on a microprocessor. As Nittoli points out, computer-driven systems require a large amount of memory and are regularly susceptible to crashing.
"That is not a comforting thought to me or the person running the system," he adds. The lack of a microprocessor also means that the entire system can easily be upgraded and expanded. "This makes for a very robust system that is reliable and can be re-configured to fit the ever-changing needs of today's performance environment." An example of the new technology's versatility is that it can easily accommodate an orchestral monitoring system with greater range of service than is currently available. Broadway shows, for instance, require musicians to be able to hear certain instruments so that they can adjust their own performance to match sound levels. With the new system, musicians in an orchestra pit can wear in-ear monitors or headsets and then individually tune to the other instruments they need to hear. Such possibilities are very attractive to the designers of Broadway-type facilities.
KEY CONSIDERATIONS
The following features distinguish the new sound system technology by Akustiks that should be making its way into projects now on the boards.
Expandable – The ability to be reconfigured over time to suit the changing needs of a performance space based on their needs. The new system does
not rely on particular hardware that can make expansion difficult.
Upgradable – Firmware updates mean the system will almost never become obsolete. This is one of the most obvious advantages to a system that does
not rely on a microprocessor for operation.
Compatible – The ability to seamlessly integrate with broadcast and road show technical communications systems in use around the world. Compatibility
is enhanced by the fact that the control is found in a single source, fully integrating all of the system's auxiliary functions.
Dependable – A robust platform to insure trouble-free operation during performances. Because computers for operation are not necessary, this system
will not "crash" or "lockup"—a system operator's nightmare.